Suzanne is on a mission to save lives. Here's how it began.
After a nearly 14-year career as a news reporter and news anchor in her home state of Idaho, there is one story that stands out among all others.
In October 2000, a baby was found thrown away in an alley dumpster in Idaho Falls, Idaho. With her cameraman recording the tragic scene, she was moved to do something to help desperate moms have a better place to leave these unwanted newborns.
She began to advocate for a Safe Haven Law that was in other states, but at the time, was not a law in Idaho. That law (now in all 50 states) allows for birth mothers to safely surrender their newborn babies to designated safe places like hospitals, fire stations and police stations without prosecution. (The law specifics vary state to state.)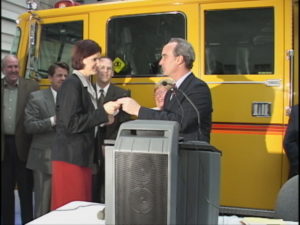 About 6 months later, that law was signed by then Idaho Governor Dirk Kempthorne. He handed her one of the pens he used to sign the law.
A lot has happened since that day. In 2003, after 7 years of marriage and unable to have their own children, she and her husband began the process of adopting a child through the Idaho Department of Health and Welfare. Incredibly, when they were given the call that a baby was waiting for them, the baby was a Safe Haven Baby! A day-old baby girl was left at the hospital by her birth mother who knew about the law Suzanne helped create.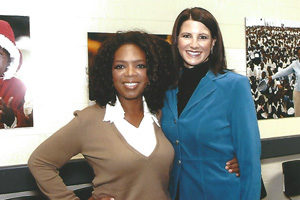 Her powerful story has been told in several magazines, two books, on television and radio. She also appeared as a guest on The Oprah Winfrey Show to share her story to millions of viewers.
Thousands of young lives have been saved by the Safe Haven Laws. Suzanne is on a mission to continue to educate mothers that there is a safe haven for their unwanted newborns with no name, no shame, and no blame. Her goal is to have a country (and world) with no tragic newborn abandonments.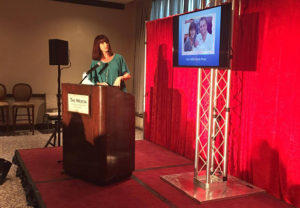 Suzanne keynote speaks about her story and is a national advocate for the safe surrender of unwanted newborns under the Baby Safe Haven Laws. She is also available to speak at your next event! Click here to book Suzanne.
Suzanne recently wrote The Hungry Snake book after making up the story to her daughter, Lilly Love, one night at bedtime. It became a favorite story Lilly asked for over and over. It's also become the story this mother and daughter have used to bond at those special bedtime snuggle moments.
S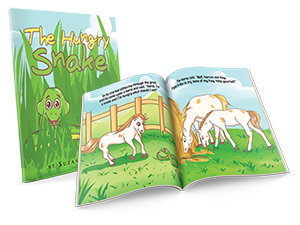 he is using a portion of the sales from this Amazon Best Seller to create a national Public Service Announcement and doing a national media campaign to educate about the law.
This is Suzanne's first book, but she has many more fun stories to tell!
Learn more about The Hungry Snake at thehungrysnake.com.